I wasn't going to post today, but what the hell, I still have 20 minutes left here at work. i'm gonna join this linky party I recently discovered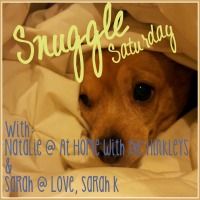 This weeks theme: THE SUPERBOWL
1. Do you watch the actual game or only watch for commercials and half time?
weeeelllll in all honesty i'll only be watching this year cuz i'm off, first off, and secondly cuz my stepdad will have the TV glued to the station... & since my team is not in it, I will be watching for the commercials and to see Beyonce!

2. Which team did you want to make it to the Superbowl?
of course, I used to live in Louisiana, so I wanted to Saints to win again...but they didn't even get close -__-
3. Which team will you root for? The Ravens or the 49ers?
i guess for football sake i'll root for the Ravens! i guess hahaha

well i'm about to get off of work & go home. i'll be at home on this cold Saturday calling car dealerships and probably grocery shopping, since it's football Sunday tomorrow DUH! who doesn't love football foods! =) see ya