So since google reader and GFC will no longer be with us,
I have taken it upon myself to make some change round hurr.
One

of the changes is

removing GFC from my blog.
There really isn't any point in keeping it up and getting new
followers on it when July comes around and everyone just
disappears & doesn't notice "M&ESP!" anymore!
Yes I also came up with that myself..
"M&ESP!"
Yeah..... I'll have to made a blog button with that on it...
So yeah GFC is gone, but Blog lovin' is the place to be!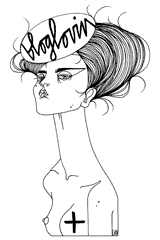 That is a HOT Button! lol
Saturday I also told you that I made my facebook page!
So I'll have to get a button made for that.
I'm very excited I have like 10 likes already.
Thanks to my family and friends ;)
Since I plan to grow my blog by doing a giveaway soon,
I'll need all my connections to my blog I can get!