I'm at work, overnight shift, of course. I

'm drinking my

Monster, about to eat my s

alad and work out

..

Oh and then do some work....lol
This weeks goals ;
1.
FIND MY GREEN CARD - I didn't find it, but I did find a copy, for my mom..Unless I want to stick with my dead-end stress

-

full for no reason job, I guess I have no cho

ice but to pay for a new one.
.woopity doo
2. PAY MY CAR LOAN - I haven't gotten around to this, cause people owe me money, & it's not due til next week so this can be my goal for next week lol
3. PREP MEALS FOR THE WEEK - I was off last Monday thru Wednesday so I basically didn't prep my meals then but I still on track (sort of) and prepped my meals for Thursday thru Sunday
4. CONTINUE MY REVOLT JOURNEY - I prepped my meals, I've been laying off Bread, chips, blah blah blah sticking to meat and veggies every day and eggs for breakfast or dinner.. and I worked out enough to make up for the days I was suppose to work out! (working overnight shift has this advantage!) but I still haven't lost much weight.
5. DO A RANDOM ACT OF KINDNESS - I left some money on a vending machine...
G

oals for next week ;
1. GET MY BUDGET PLAN BACK IN ORDER - i slipped up on doing my monthly budget I do wh

en I'm at work

but money is tight since having to pay for that green card. nothing too much just finding out what's due, and when, and

yeah

...ya know grown up stuff
2. PAY MY CAR LOAN & EVERY OTHER BILL DUE THIS WEEK - lol yes I need

this reminder haha
3. PAY FOR MY GREEN CARD - I keep putting it off, but I've got to do it... fuck it i'll take my loss, just like any other time

bad luck seems to roll up on me!
4. SKIP MY JULEP

FOR THIS MONTH

-

$

20.00 for nail polish just isn't in the budget this month!
5. DO A RANDOM ACT OF KINDNESS
6.
SIGN UP FOR THE GYM -
yes although nail polish isn't in the budget, my working out is! I am determined to lose weight for the summer... so I can be in my two piece without shorts on!!!!!! plus it's only $20 a month. I can't wait to workout today! I think I might be addicted already, or

would it be obsessed? hmmm
--------------------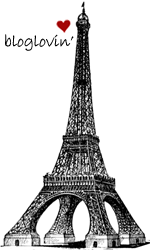 moved on into bloglovin... so follow me

t

here

!!!

=)
hopefully GFC won't go anywhere but if

it does, I'm ready!
found these glasses at

W

al-

M

art for

$5!
(

you see that hea

lthy shit in the back tho right

?!

)
lol & that

was my weekend..
Now it's Monday.. when I get off I'll have the day off with a shit ton to do. pay for green card, get mail out, call

Busch

G

ardens to switch my card, sign

J

osiah up for

Busch

G

ardens pass, get all my food

prepped

for the week(maybe a trip to co

sco?)

, work out... i feel like I'm forgetting something.. ugh whatever !

H

ave a great da

y yall!